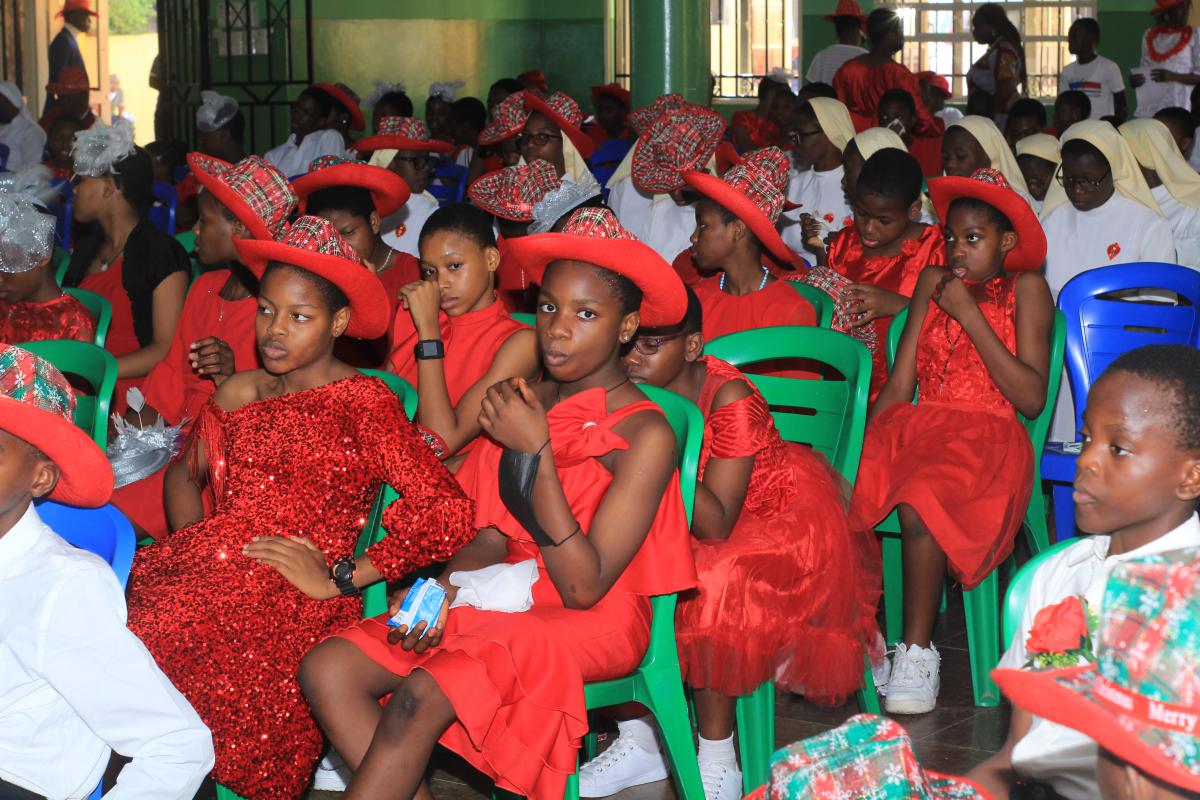 14th of December, 2021 was quite rapturing with our School Choir's awesome rendition during our Christmas Carol.
That day, the students were well dressed. Red dress, silver fascinator and white canvas for the girls and white shirt, red suspenders, black trousers and white canvas for the boys.
The choristers sang tremendous hymns that kept people eager for more and a final Yoruba song that seemed to raise everyone from their seats. Glorious was the event! Some parents formed a choir right there during the event and gave an amazing rendition.
Written by:
SS2 Student